One-Session (Drop-In)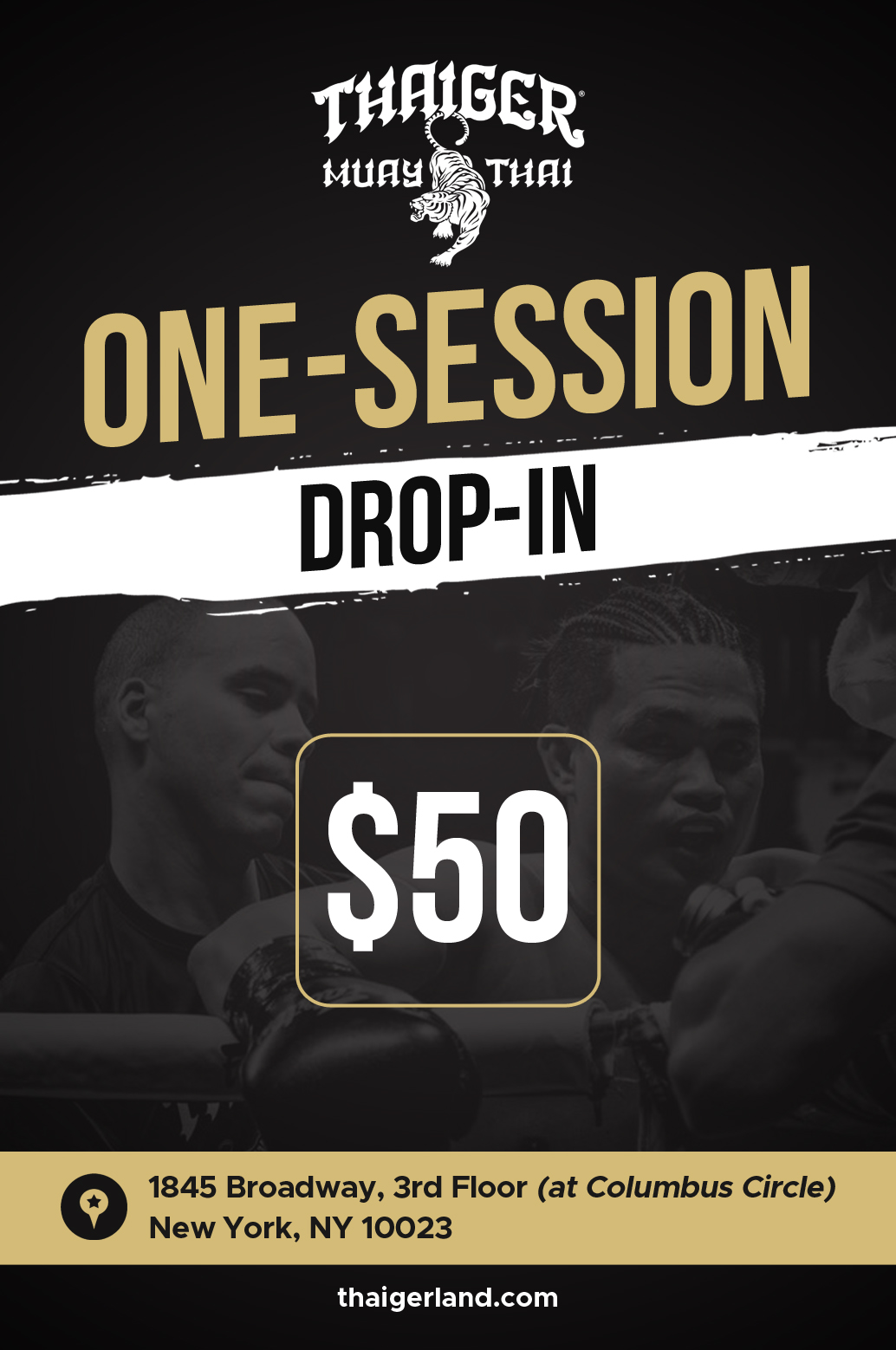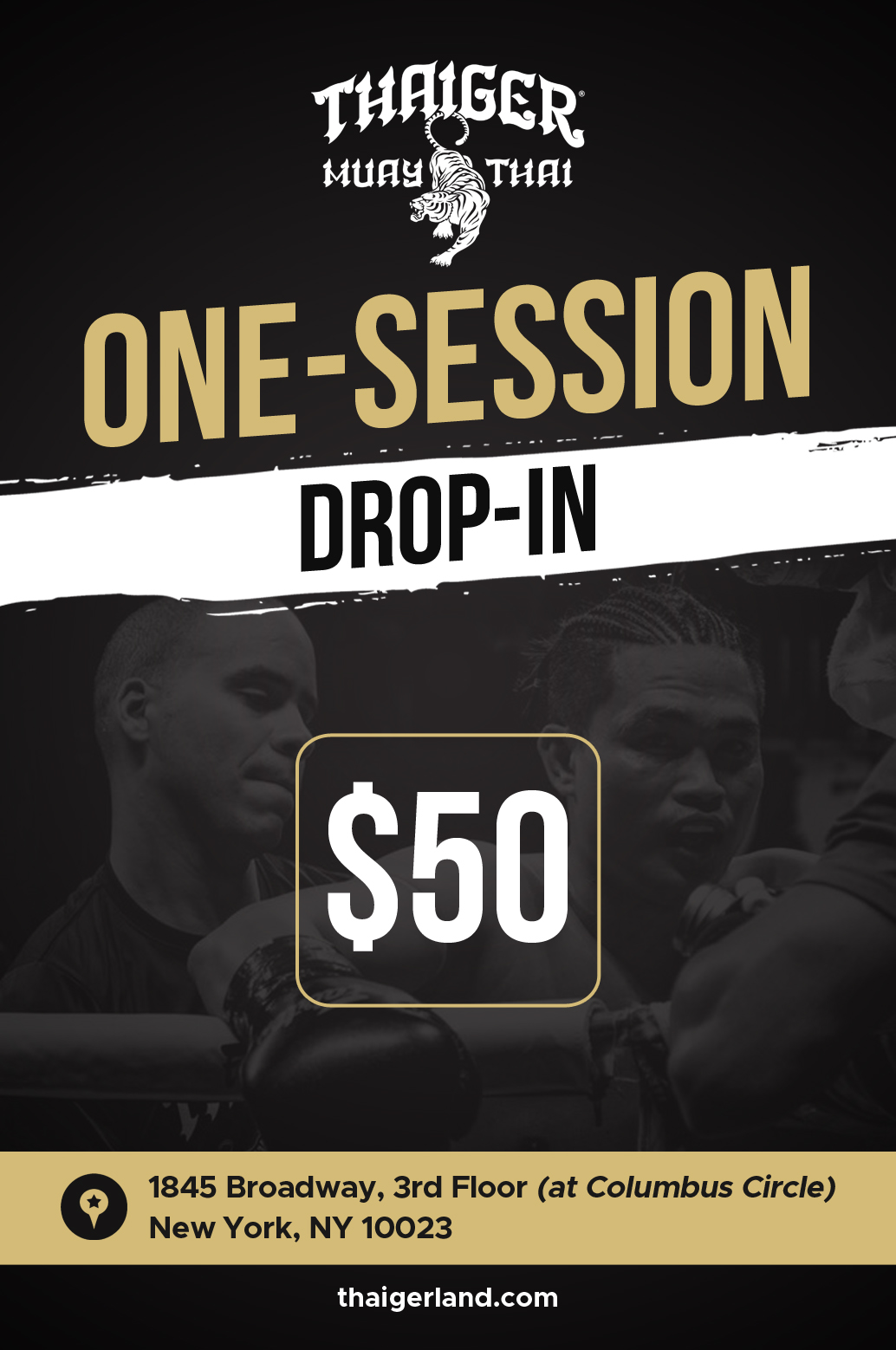 One-Session (Drop-In)
1 Session $50.00 (Drop-In)
Thaiger Muay Thai Semi-Private Training is held at:
1845 Broadway, 3rd Floor
(at Columbus Circle)
New York, NY 10023
This is not a "class" this program is made to emulate training in Thailand with a focus on technique and individual progression. You will work with a dedicated trainer who will focus on your Muay Thai training.
This session will focus on pad drills and fundamental technique.
All sales are final for this program.
Please book directly with Thaiger Muay Thai in order to secure your space and time.
*All sessions must be used in the month they are purchased. Sessions do not roll over.*